Family Owned and Operated
Covering the East & West Coasts of Florida
New Product Alert - Shingle Lock
Ask us about our newest service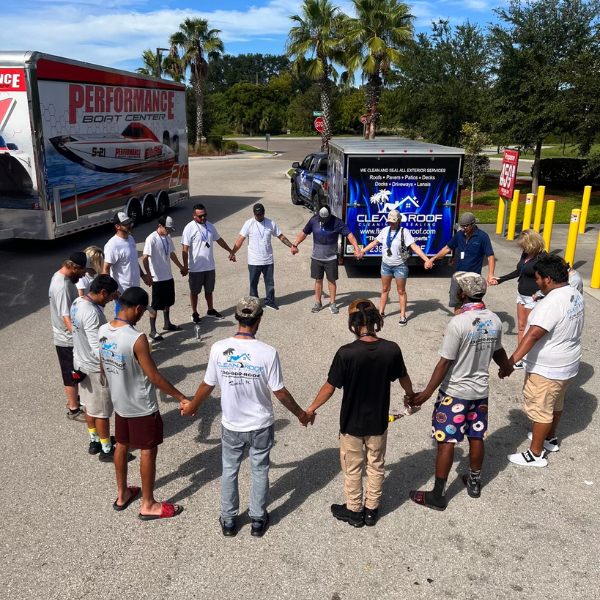 About Us
Clean Roof Soft Wash Services is your solution for a broad range of outdoor cleaning services for your house or business. Our trained, fully insured, professional service technicians, ensure to get there on time in our branded, company trucks with the right tools to restore your house back to its original beauty. When you require professional outdoor cleaning services you can trust and depend on Clean Roof to do the job right.
What We Do



At Clean Roof, we are dedicated to providing top-quality roofing services that ensure the longevity and pristine appearance of your roof. Our team of skilled professionals works tirelessly to maintain and restore roofs, utilizing a range of specialized services tailored to your unique roofing needs.
Here's a closer look at what we offer: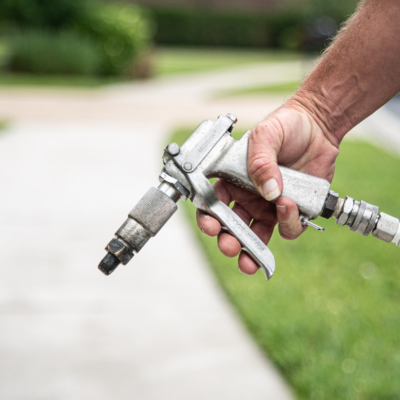 Softwashing
Gentle yet powerful, our roof softwashing service guarantees a thorough cleaning without causing any damage to your roof. We use eco-friendly, biodegradable cleaning solutions that eliminate algae, mold, and mildew, giving your roof a refreshed appearance and preventing potential issues down the line. Say goodbye to unsightly stains and discoloration with our advanced softwashing technique.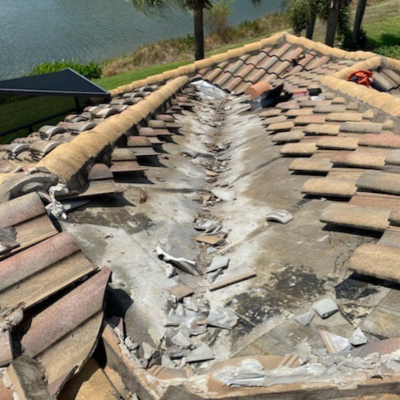 Tile Roof Repairs
Our tile roof repair service is designed to address all types of damages, from minor cracks to extensive leaks. Our expert technicians will thoroughly inspect your roof, identifying problem areas and providing long-lasting solutions. We work with a wide variety of tile materials, ensuring we have the expertise to repair and maintain your specific roof type. Trust us to restore your roof's structural integrity and appearance.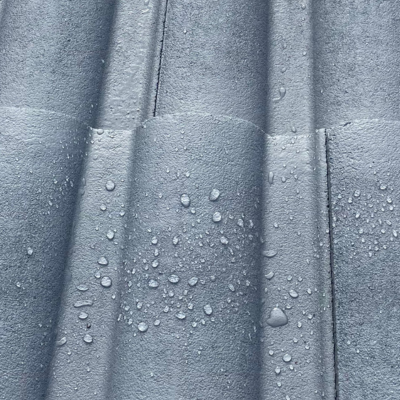 Sealant
Protect your roof from the elements with our high-quality roof sealant service. We apply a durable, weather-resistant sealant that safeguards your roof from water intrusion, UV damage, and general wear and tear. This protective layer not only extends the lifespan of your roof but also enhances its energy efficiency, helping you save on your energy bills.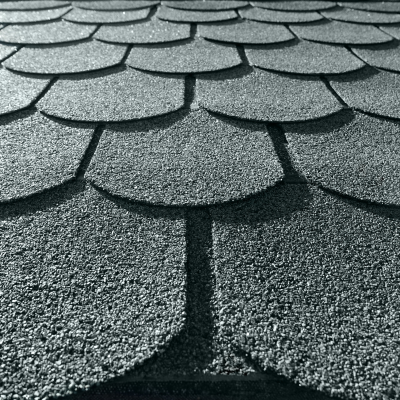 Shingle Lock
Secure your shingles with our innovative shingle lock service. We use industry-leading techniques to fasten and reinforce your shingles, preventing them from lifting or detaching due to high winds or severe weather conditions. Our expert team will ensure your shingles remain firmly in place, reducing the risk of leaks and costly repairs.
Gallery
Discover the transformative power of Clean Roof's expert services through our stunning gallery. Witness firsthand the results achieved by our dedicated professionals, and envision the potential for your own property.
What Our Happy Customers are Saying About Us
Let's Work Together!
We believe in fostering lasting partnerships built on trust, professionalism, and a shared commitment to excellence. Join our expert team to elevate your property's appearance and protect it from the elements. Experience unparalleled service, superior results, and the peace of mind of knowing your home or business is in capable hands.
Let's work together and create a brighter, cleaner future for your property. Contact us today, and let's journey toward a pristine and well-maintained property together.
Is softwashing better for my roof than pressure washing?
Yes, softwashing is generally better for your roof than pressure washing. Softwashing utilizes a gentle cleaning solution and low-pressure water application, effectively removing dirt, algae, and stains without causing damage or compromising the integrity of your roof's surface.
Should I try to clean my roof myself?
It is not recommended to clean your roof yourself. Roof cleaning requires expertise, specialized equipment, and proper safety measures. Hiring a professional roof cleaning service ensures thorough and safe cleaning while avoiding potential damage or accidents that could occur with DIY attempts.
When should I get my roof checked for damage?
It is advisable to have your roof checked for damage at least once a year. Additionally, after severe weather events such as storms, heavy winds, or hail, it is crucial to schedule a professional roof inspection promptly. Regular inspections help identify and address any potential issues early on, preventing further damage and costly repairs in the long run.
Is softwashing an effective method for cleaning a roof?
Yes, softwashing is an effective method for cleaning a roof. It employs a combination of eco-friendly cleaning solutions and low-pressure water application to safely and thoroughly remove dirt, moss, algae, and stains from the roof's surface. Softwashing not only restores the roof's appearance but also helps extend its lifespan by preventing the growth of harmful organisms.